On Gizmodo: Asus ZenBook Pro UX501 Review: Just Ignore The Word "Pro"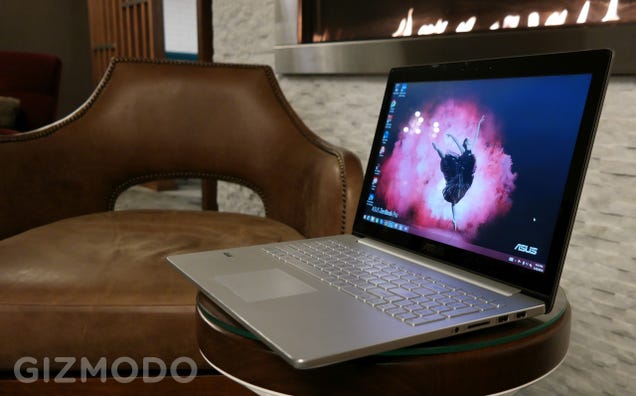 You want a laptop that looks nice. Asus understands that. That's why the company has tried so hard to build a better MacBook. The ZenBook line has given birth to many beautiful, powerful, desirable machines that offer PC people a chance to preen—even when they're surrounded by MacBooks at their local cafe.
The newest addition to the family, the ZenBook Pro UX501, is a competitor for the 15-inch MacBook Pro in looks and performance. At least, it wants to be.